Franklinia alatamaha — Franklin Tree
The Photography of Peter West Nutting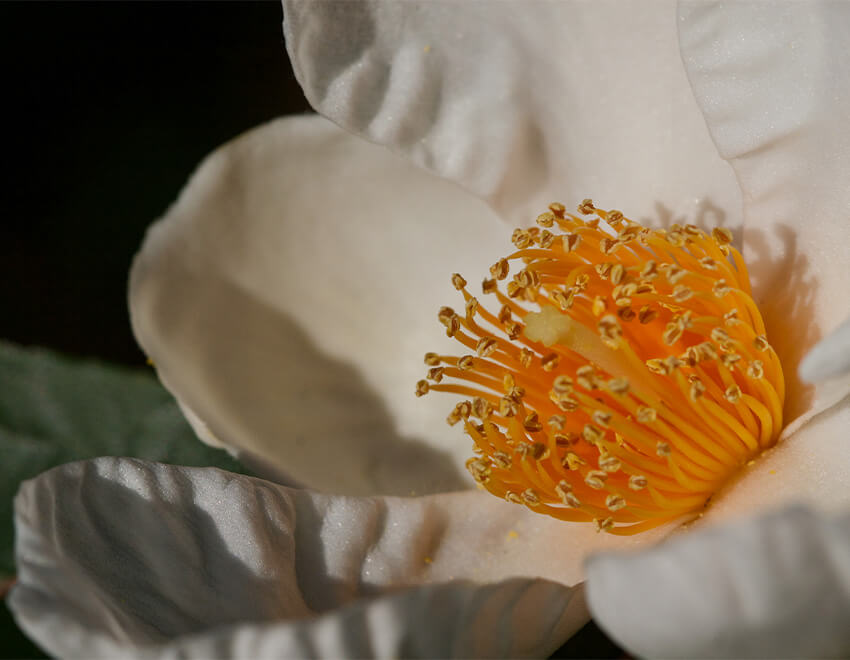 "Listening with the Eyes" was the title of an article I wrote some years ago. Although the title may seem paradoxical, I was using "listening" in the sense of "paying close attention to" whatever or whomever is right in front of you. As I have sifted through several thousand digital images in preparing this website, I have realized once again the importance of softening my gaze, letting go of judgment and fear, resting in awareness and being fully present to the image. In some cases, I have discovered images that I had overlooked or ones that had taken on new meaning and poignancy. In other cases, I set aside images that no longer spoke to me.
I offer these photographs in the hope that you will find in them a source of contemplation, heart-opening, inspiration, healing, beauty, and joy.
A note on the naming of my website:
In October 1765 in Creek territory along the Altamaha River in southeastern Georgia, my Philadelphia Quaker ancestor John Bartram and his son William discovered "the rare and elegant shrub" to which William's cousin Humphrey Marshall would later give the name Franklinia alatamaha or Franklin tree, named after John Bartram's good friend, Benjamin Franklin. After 1803, the Franklin tree was never found again in the wild. All of today's cultivated specimens can be traced back to the Franklinia that had grown in Georgia, whose seeds William brought to Philadelphia in 1777. The above photo was taken in September 2007 at the Coastal Maine Botanical Gardens in Boothbay, Maine. Unfortunately, the planting of six sizeable Franklinia bushes suffered winter damage and were removed the following year. Some of the oldest and largest specimens can be found at the Arnold Arboretum in Boston, 170 miles southwest of Boothbay.
 https://www.friendsjournal.org/listening-eyes/